Texas Creative — taking the minds of its own program to brand itself. In the months leading up to our final critique, these are some of the materials we created to make recruiters feel welcome and excited about us.




Role
Packaging
Print design
Video producing, editing


The Texas Creative Creative Oracle Deck
It's the tarot card deck that tells the fortunes and inner truths of copywriters, art directors, and all advertising creatives. Staying as true to a real tarot deck as possible, you'll find positives and negatives, strengths and weaknesses.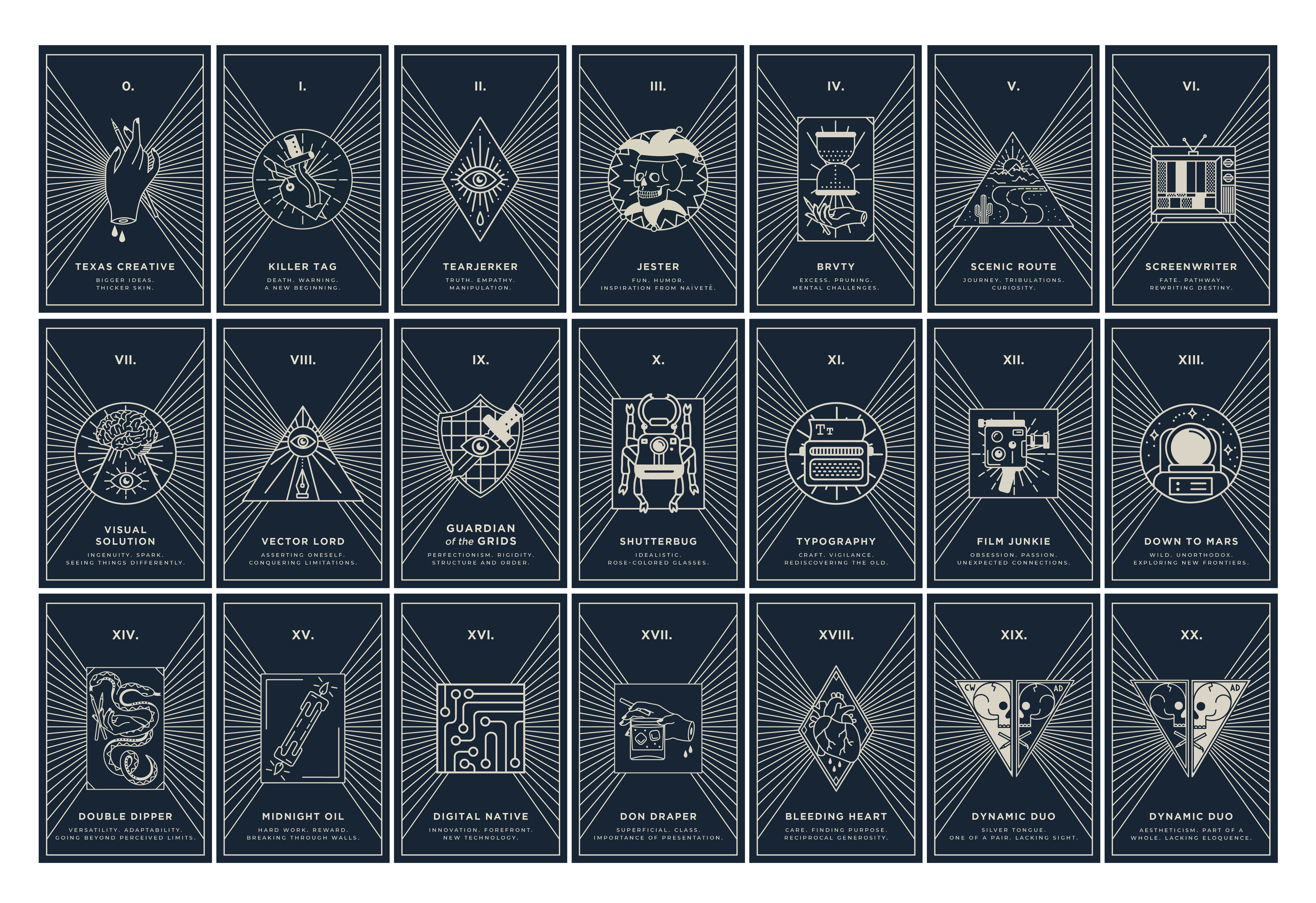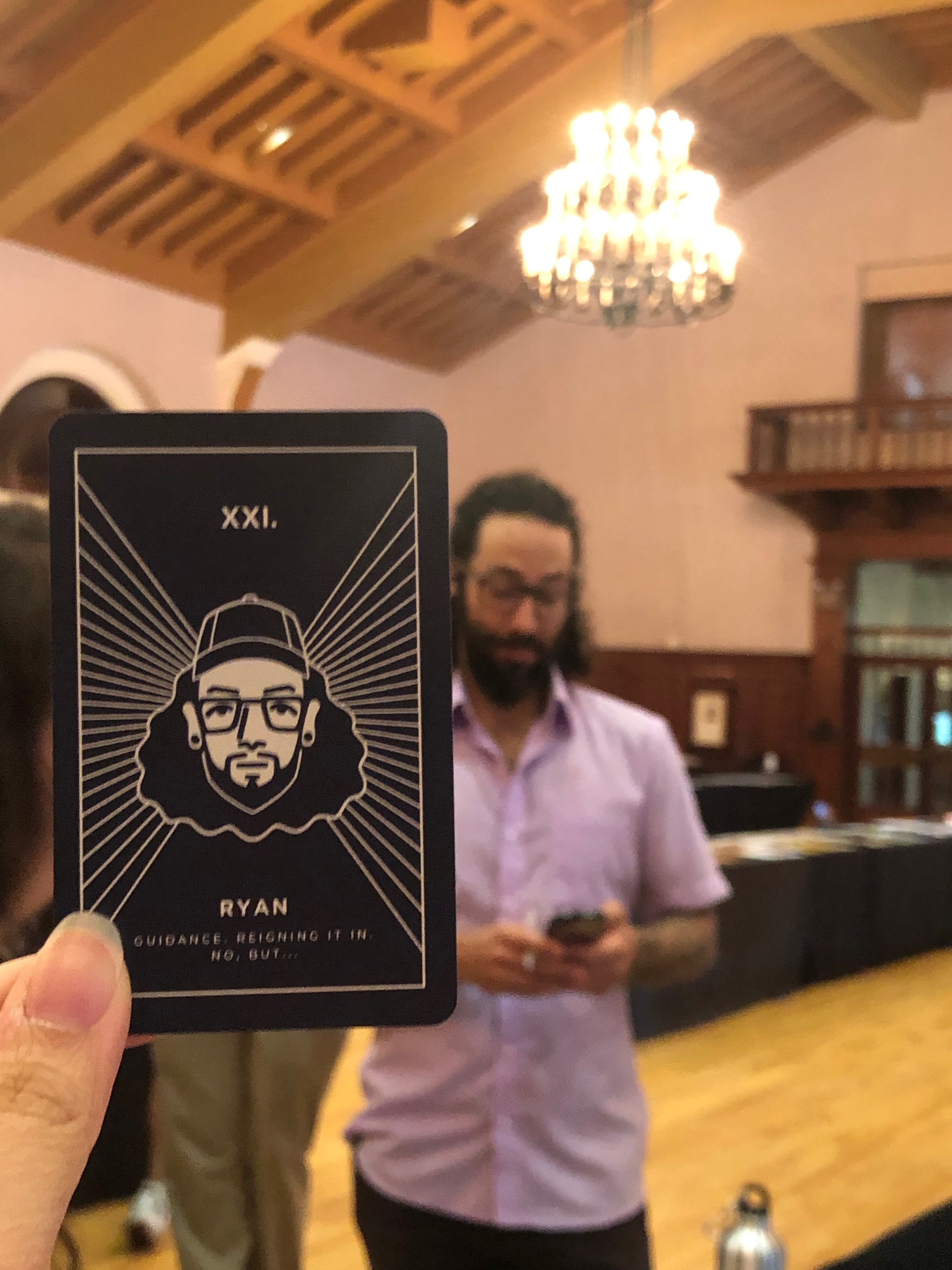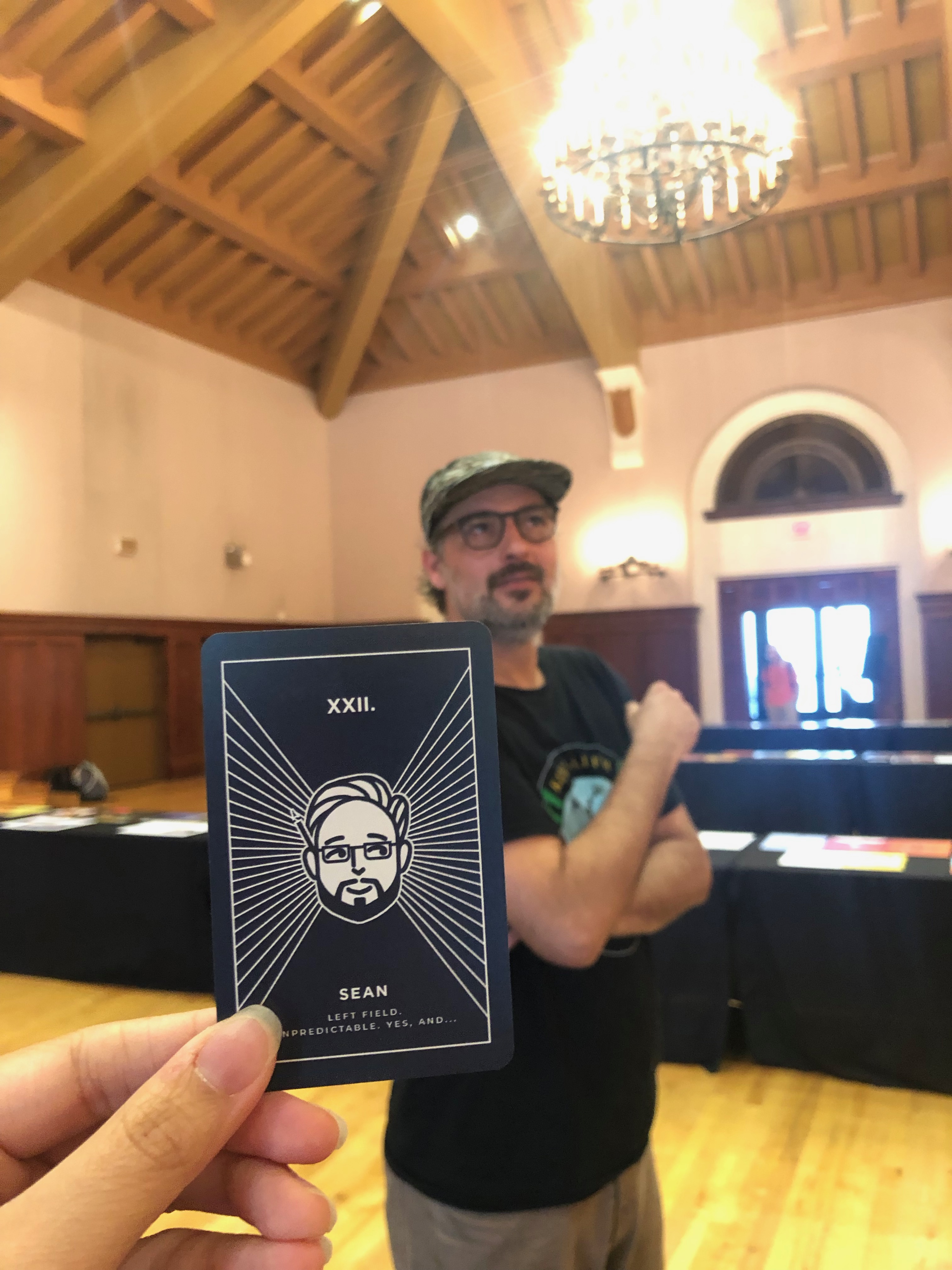 Business Cards
Self explanatory. Contact info and the 'gram for recruiters and potential newbies who might want to join our cult program.







Happy Hour Poster
A little something to take the edge off after critique. Get minglin'.





Critique Week - Zoltar Promo Video
The Zoltar Speaks machine from the 1988 film "Big" was a prop and never an actual park attraction. It was a destination for desperate creatives to seek inspiration.